Rothorn, 3100 m
Wide slopes and the best scenery we ever had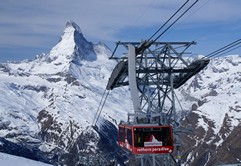 On the left
: The cable car from
Blauherd
to
Rothorn
carries up to 150 people. Rothorn has the most scenic views of the whole area. If there is enough snow the valleywards slopes down to Zermatt are the most interesting ones. The difference in altitude is 1500 m. If the weather conditions are poor and the temperature is significantly above 0 °C, the slopes at the top of Rothorn are passable though. In the morning they may be very hard, but the difficulties vary. The slope
Downhill
is short but very fastidious whereas beginners prefer the
Kumme.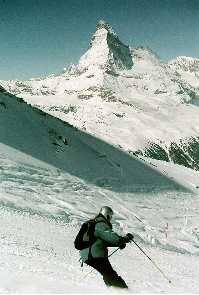 *
Furthermore there are two cross country slopes called
Chamois
and
Marmotte
, too stony, however, if the snow is bad. They reunion with the normal slopes at
Tuftern
. All in all you can't get lost on the way to
Patrullarve
. There you have to decide whether to run down to Zermatt (Sunnegga) or relift up to Blauherd. The valleywards slopes from Stockhorn to Zermatt are among the most beautiful slopes I've ever seen.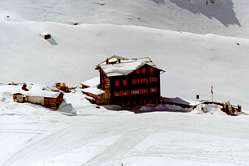 *
Skiing down on the other side leads you back to Blauherd or down to Gant where you turn towards
Gornergrat
or
Stockhorn
. Though beeing wide and never steep at first the slope
Fluhalp
(see foto) turns into a very small way along the moraine of the Glacier
Findel.
If the slope is icy it becomes rather difficult even to the experienced snowborder. After all, this slope is the only one that takes you most directly to the great, adventurous slopes of
Stockhorn
.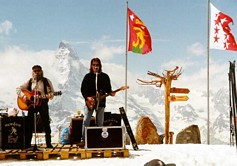 *
Easter 2000, saturday noon, a
band is playing
at the
Rothorn restaurant
.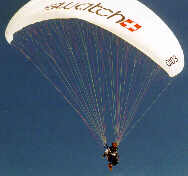 This place has become our favourite even on stormy days when we have to sit on the inside. Today is the last sunny Easter day. Sunday, the
Tiftji Bumps
have to be canceled because of the stormy weather. One of the cabins of the cabin lift from Sunnegga to Blauherd is knocked out of the slide and transport stopps for hours.